Accelerated
Online Graduate Degrees
A
bout graduate degree offerings appearing in

bain4weeks.com
Only accredited degrees are listed. Distance learning graduate programs include online MA degrees, online MBA, online M.Ed., MS, M.Eng., MSc degrees from the UK, a variety of low-cost, high quality, online LLM programs, and one Ph.D.
All graduate degrees listed are 100% distance learning programs, and as noted, the majority are administered entirely online. Many disciplines are represented, including, master degree offerings in Liberal studies and in the Sciences, in Accountancy, Business Administration, computer engineering and computer science, political science, psychology, teaching, religion, and the Social Services.
A
ccreditation of the colleges and universities offering online graduate programs
Institutions featured are state funded, and recognized by the government of the country as an institution of higher learning, or, in the case of US institutions, they may be public or private, but they must be regionally accredited.
See page on online degree inclusion criteria for more
California State University
University of Hawaii
Amberton University
Texas
BA in 4 Weeks
Copyright Lawrie Miller
1997 - 2004
Arranged By Price Alone
$4000 - $4999
$5000 - $5999
MA Values & Environment
MS Administrative Studies
$6000 - $6999
Master of Commercial Law
MA in the European Union
$7000 - $7999
Master of Personal Fin Planning
MA in Psychoanalytic Studies
Master of Applied Finance
$8000 - $9999
M.Sc. Forensic and Legal Psych
M.Sc. Building Services Eng Man
$10000 - $11000
$11000+
M.Sc. Occupational Health Safety Mangt
MSc Internet Systems Development
M.Sc. International Police Sci
M.Sc. Risk, Crisis Disaster Man
MA Liberal Studies 21 hrs transfer
Arranged by Degree & Price
Master of Arts Degrees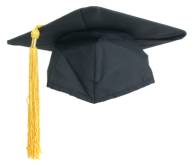 MA Geographical Info'n Systems
MA Liberal Studies 21 hrs transfer
Master of Science Degrees
M.Sc. Forensic and Legal Psych
M.Sc. Building Services Eng Man
M.Sc. Occupational Health Safety Mangt
M.Sc. International Police Science
M.Sc. Risk, Crisis Disaster Man
Master of Education Degrees
Master of Laws
Other Professional Masters
Master of Personal Fin Planning
Doctorate
Arranged by Institution & Price
Sheffield Hallam University
University of Wales
MA in Nature (and Death)
Middlesex University
University of Lancaster
University of Exeter
Cal State U Dom Hills
Fort Hayes State University
University of S Queensland
Master of Personal Fin Planning
University of Northumbria
U of Western Sydney
University of Hawaii
Southwest Missouri State
Queensland U. of Technology
Amberton University
International Catholic University
Degrees conferred by Holy Apostles College
University of S Australia
M.Ed. - Only 4 Courses required
U. of Missouri Columbia
University of Sunderland

MA Buddhist Studies
U. of New England (Australia)
Indiana State University
Brunel University
University of Leeds
MA Geographical Info'n Systems
U. of Central Lancashire
Troy State University
Liberty University
University of Portsmouth
M.Sc. Occupational Health Safety Mangt
De Montfort University
University of Leicester
M.Sc. Forensic and Legal Psych
M.Sc. Risk, Crisis Disaster Man
Excelsior College
MA Liberal Studies 21 hrs transfer
Robert Gordon University